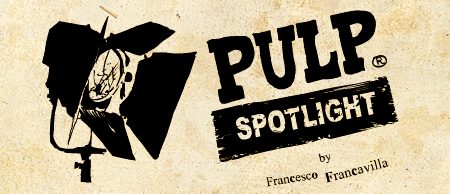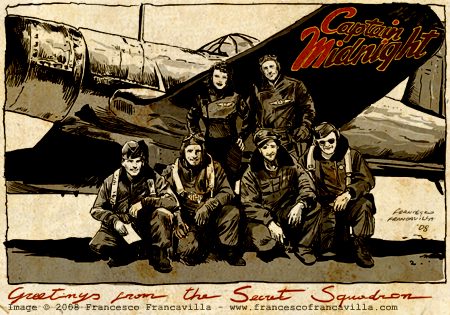 Hello pulp-friends,
I know, I know, I am a day late but I hope you all will forgive me and will bear with me as I go through one of the busiest period of the year (and I know, the year just started, kinda, but hey, it started pretty busy so let's hope it will lighten up a bit ;))
This month (it's already March, isn't it?) spotlight is dedicated to Captain Midnight and the Secret Squadron. I am hoping to feature some radio episodes too but I still have to find an episode that works as standalone (the shows were serialized so it's like the pulp version of a soap, but way more cool ;))
Captain Midnight began as a radio show in September 1940. The first comic book appeared in July 1941. Captain Midnight was really the aviator Captain Albright, who was to defeat the Nazis. A movie serial was made in 1942 and a comic strip was published for a short time. The comic book Captain Midnight ended his career in 1948. The radio premiums are the prized collector memorabilia today.
I am pretty sure this is not the last time we will see Captain Midnight on this blog, so more good news for Bill ;)
Cheers,
Francesco
Pulp Spotlight
is the monthly feature where I cover other famous characters that have helped to build the Pulp genre not just on the radio but also in the other media.