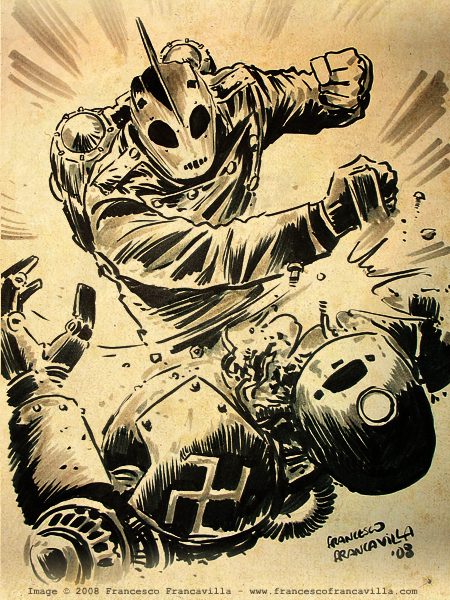 Hello Pulp Friends,
A little late this week because I was out of town to attend the wonderful
Heroes Con
(Thank you, Shelton, for putting this together every year :)).
The show was a BLAST: definitely the best convention of the year in my book. I got to see and meet lot of people (fans, pros, end everyone in between) and got to draw lot of pulp stuff (I wonder why ;)).
One of the first pieces done at the show is this Rocketeer knockin' some nazi robot. Hope you guys dig it and let me know if you want to see some of my other pulp con sketches :)
Cheers,
Francesco