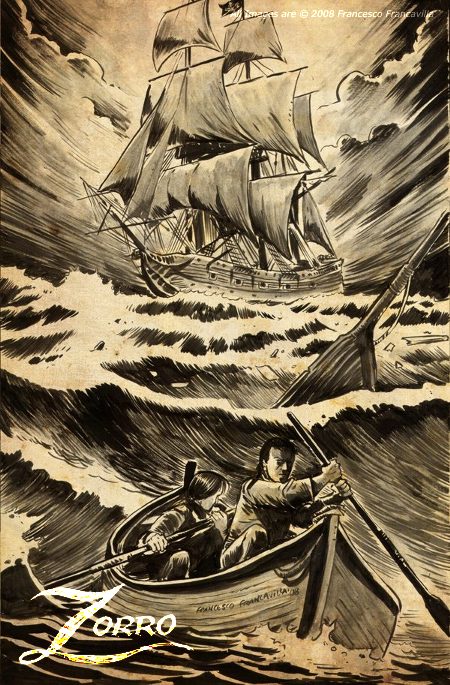 Hello Pulp friends,
time to do that pimpin' thing again, but as you know I always try to make it worth for you all by posting behind the scenes and preview images ;)
Today there are two books which are out in the comic stores and that you should pick up. The first is the 6th chapter of Zorro: things start to get wrapped up as we head toward to end of the first origins arc (in the next 2 issues). You don't want to miss this :)
As you probably don't want to miss the clash of the Century, brought to you by truly yours and master of Horror Steve Niles. The one shot, inspired by a famous Frank Frazetta painting, tells a classic romantic gothic tale adapted for the modern audience: please let me know if you dig it :) Special thanks to Jay Fotos and Nat Jones to make this possible.
And now here's something to get you attention and push you in the store direction (wow, it rhymes! :P)
Hope you all enjoy the read!
Cheers,
Francesco